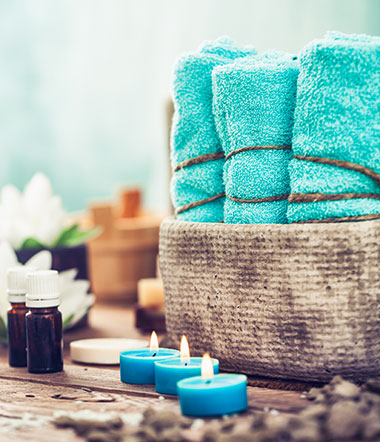 Welcome to Tycio Wellbeing
Tycio Wellbeing is a friendly, caring and professional Spa in Cardiff that offers beauty and holistic therapies that are suitable for everyone.
Our wide range of treatments include Manicures, Pedicures, Massages and Waxing.
A couple of years ago my Mother was diagnosed with cancer which meant that she had to undergo an intensive course of chemotherapy and concurrent radiotherapy. During this difficult time, my Mother lost all self confidence due to hair loss and feeling very unwell. It was a struggle to find things to do that would lift her spirits.  We were both previously avid Spa goers but due to her lack of self confidence, this was no longer an option.
I tried to find a friendly and compassionate Beauty Salon and Spa where my mother would feel comfortable, but I couldn't find anywhere in Cardiff that was suitable. This inspired me to open my own Spa that would  bridge the gap between a high street Beauty Salon and a mainstream chain Spa.
We now offer a great Spa experience at affordable prices, whilst using the best therapists to deliver a relaxing service in an empathic environment that wholly promotes well being.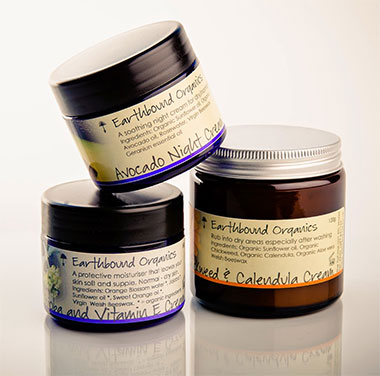 Our Products
As a proud Welsh Business it is important to us that we use Welsh suppliers wherever possible.
We've teamed up with Earthbound Organics who are a Welsh company who source Organic ingredients from all over Wales to produce their high quality range of Organic Skincare products.
Earthbound Organics use natural ingredients and essential oils that have specific benefits.
It is not possible to use completely chemical free products for our Nail care services due to the nature of the treatments. However, we have found a great supplier of high quality Nail care products who pride themselves on Nail health and using less abrasive ingredients. This supplier is Leighton Denny and we're very proud to have teamed up with them.
We pride ourselves on offering a high quality Spa experience at affordable prices.
We only use the best quality products and we're sure that you will love them just as much as we do!
What sets us apart?
We offer an exceptional personal service, an enhanced hygiene regime and access to a relaxation room along with a selection of holistic and beauty treatments.
The relaxation room is away from the main Spa reception and offers privacy. It has been designed with comfort and relaxation in mind and even has a small changing cubicle to allow clients to take full advantage of the free use of a robe and slippers that are on offer for treatments over an hour.
The focus at Tycio Wellbeing is not on retail, we don't believe in the hard sell but products are available for purchase in the skincare range should you like to continue your experience at home.
Although the concept for the Spa was born out of my own personal experience and the inspiration was to cater for those that are unwell, our Spa is open to everyone and offers a selection of beauty treatments and holistic therapies.
Our experienced Therapists will tailor treatments to suit individual needs and offer after care and advice.
We just have to point out that our Therapists are not medically trained. Any client taking medication or under specialist care wishing to undergo any holisitic / beauty treatment should seek the advice of their doctor before booking.
I understand that we can't cure cancer, but we can certainly provide an outlet to escape reality even for a couple of hours and leave everyone with a feeling of calm, relaxation and pampering.